Our Mission
Performance Kayak is dedicated to the sport and spirit of paddling. We offer coaching to anyone interested in learning about Adventure Racing or Flat Water Kayak Racing. It's not about winning, It's about having fun. We are also experts in Recreational and kayak fishing. We love to do overnight kayak camping trips across the country.
Who We Are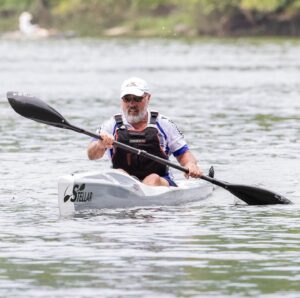 Hansel 2 is Co-owner of Performance Kayak & Surfski Hansel 2 has been a paddler for 50 plus years.
Hansel 2 is semi retired. Hansel competes in kayak races across the country. In 2005 Hansel won Rookie of the year at the Pittsburgh Adventure Race. He has also placed in the top ten of several regional multi sport Adventure races with several wins. Hansel has learned what are the best kayaks on the market. He is always willing to share his secrets if someone would ask. He is always willing for the love of the sport. Hansel enjoys competing in local and regional kayak racing events along with multi sport events. In the military he enjoyed cross country running. In 1989 Hansel began learning about cross country bicycling. He participated in many Multiple Sclerosis 150 mile cycling fundraising events. In 1995 he began learning about bicycle road racing. In 1998 Hansel began a Juniors Road Bicycle Racing team sponsored by TREK Bicycles. He served as the junior manager from 1998 to 2001. His team participated in Junior National Championships and many regionally sanctioned events. Hansel began bicycle road racing as an amateur in 2000. He has raced his way up in the ranks and has won several races and placed in the top ten in many.
Hansel 3 is the Co-owner of Performance Kayak & Surfski. Hansel 3 is a two time Kayak Champion. Hansel 3 won the 2015 USCA Marathon K1 Unlimited Class paddling a Stellar SEI Multisport. 2015 & 2016 USCA Sea Kayak Unlimited Class paddling a Stellar S18S Advantage. Hansel 3 is the owner of Brookville Outdoors. The Brookville shop is heavily involved in kayak fishing also. The Brookville shop has the top Pro Anglers in Western PA. The Pro Anglers are happy to pass on some secrets of Muskie to Bass fishing. You can also find Hansel 3 on the water in the fall waterfowl hunting from a kayak.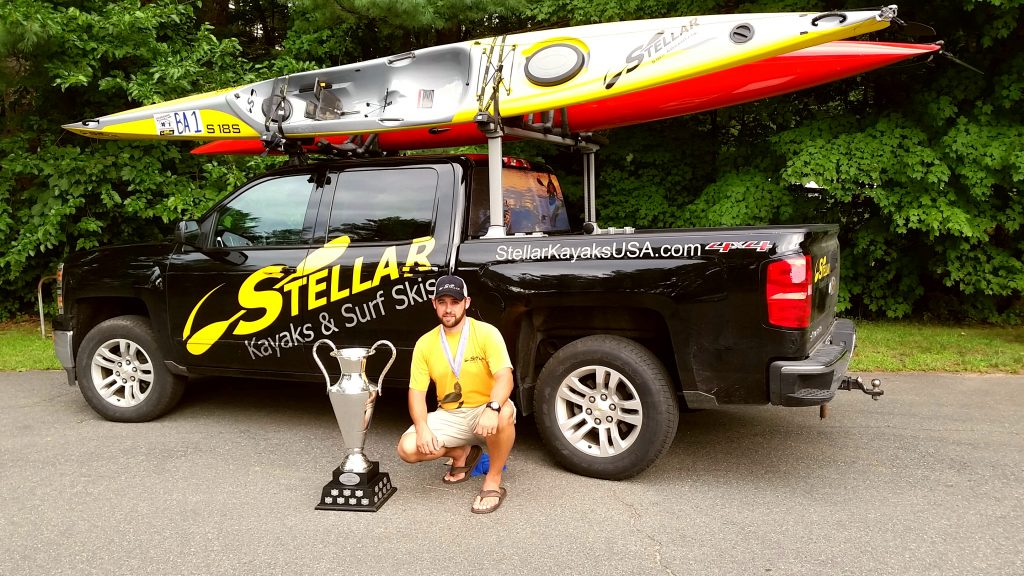 We Are Stellar Kayak Specialists
Stellar Kayaks & Surf Skis is a global company, with a design team from North America and input from paddlers World Wide. Stellar Kayaks produces a complete line of Kayaks, Surf Skis and Paddles in varying materials suited to your paddling ability or your budget. Their advanced composite construction offers the market some of the lightest and stiffest boats available today.
We have the largest selection of Stellar Kayaks & Surfskis and have demo boats available of the lines we carry. Call us today to set up an appointment for a test run. Phone 814-221-1884
Kayak Return Policy
The time limit is 48 hours for full credit if unused. If it's used but in like new condition it can be returned for 80% of purchase price 75% if paid by credit card. If it is in the 48 hour period and used it is in our discretion on % if there is damage. Returned kayaks that have been used after 48 hours up to 30 days are subject to 60% of purchase price if paid by cash. Kayaks purchased with a credit card after 48 hours are subject to 55% of purchase price due to credit card fees. Obviously no returns if boat is not in salable condition. No returns on Stellar Kayaks & Surfskis or discontinued kayaks. Custom orders require a 50% deposit to confirm the order and cancellations will be charged a 50% re-stocking fee, refundable
when the boat is re-sold. 
Our Staff